Cusco is a charming city located high in the Andes. The base for exploring many famous sites such as Machu Picchu and The Sacred Valley, Cusco is worth a visit in it's own right.
The Cathedral at night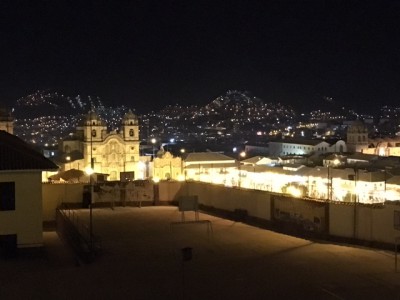 The entrance of the main Cathedral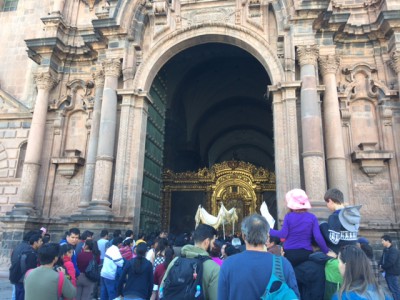 Incan architecture. Notice how these stones are fit perfectly together without any mortar. These angles, lines, the polished surface…all original and done by by hand in 1000 ACE.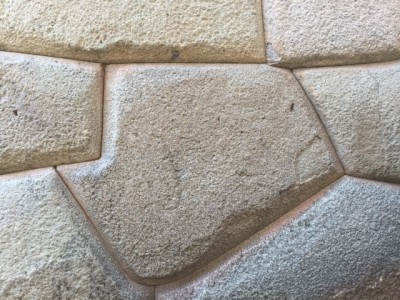 The Temple of the Sun. Again, notice the way the stones fit together. This temple was built to capture the direct line of light from the Equinox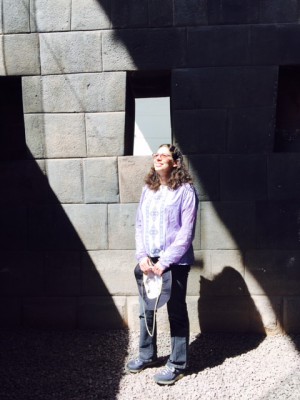 The courtyard of the Temple of the Sun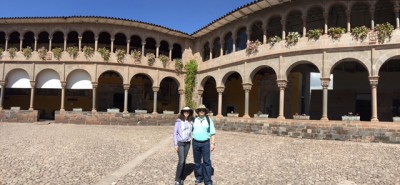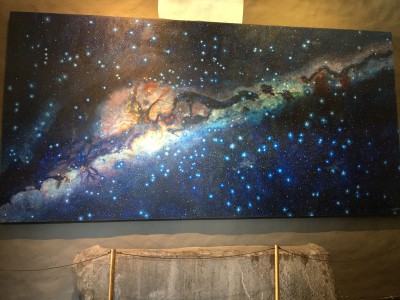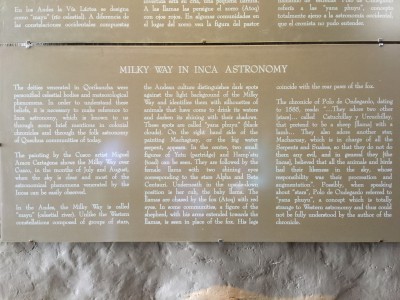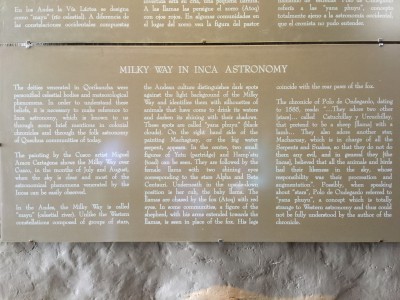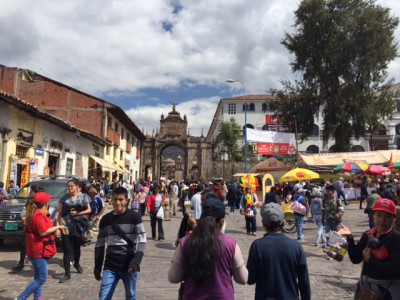 Our lovely room at the El Retablo hotel. Thanks to Mountain Lodges of Peru for arranging this space and providing me with space on the Lares Adventure Trek which starts tomorrow! Machu Picchu here we come!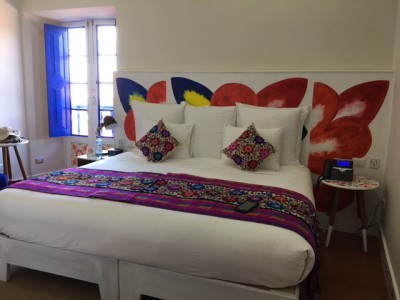 I hope you have enjoyed this snapshot of Cusco.
Want to visit Peru? Contact me. I will prepare a trip tailored to your wishes.
Experience the culture, history and majesty of the Sacred Valley first hand as you journey to Machu Picchu. Your guides will be highly experienced professionals who are also local Queuchuans and excited to share their history, knowledge and love of Peru with you.
Contact Lauren Rock 404-372-3403 or
laurenrock@dynamic-escapes.com
Click here to return to my website's "About Me" page
http://dynamic-escapes.com/about.html