Dominated by two massive Inca ruins, the quaint village of Ollantaytambo is the best surviving example of Inca city planning, with narrow cobblestone streets that have been continuously inhabited since the 13th century.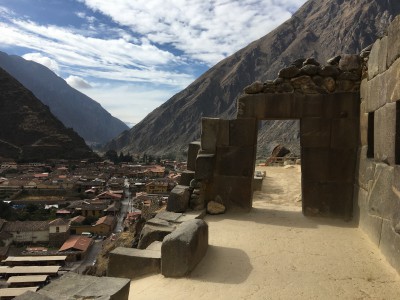 It is also a great example of the Incan's engineering prowess. The irrigation system they put in place still operates today.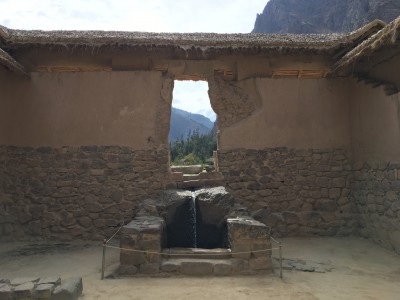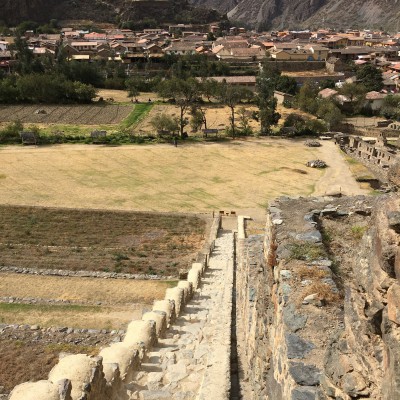 While the train to Macchu Picchu leaves from Ollantaytambo, don't neglect it in your rush to get to the better known destination. Ollantaytambo deserves a few hour of your time before boarding the train.

Next stop, Macchu Picchu!
I hope you have enjoyed this snapshot of the "road to Machu Picchu".
Want to visit Peru? Contact me. I will prepare a trip tailored to your wishes.
Experience the culture, history and majesty of the Sacred Valley first hand as you journey to Machu Picchu. Your guides will be highly experienced professionals who are also local Queuchuans and excited to share their history, knowledge and love of Peru with you.
Contact Lauren Rock 404-372-3403 or
laurenrock@dynamic-escapes.com
Click here to return to my website's "About Me" page
http://dynamic-escapes.com/about.html