One of the main groups of people in Southern Peru are the Quechua. Direct descendants of the Incas, they weave threads of their culture with Spanish influences to create a rich Peruvian culture of art, architecture and music. Here is a sampling of the cultural riches you'll experience on the way to Machu Pichhu: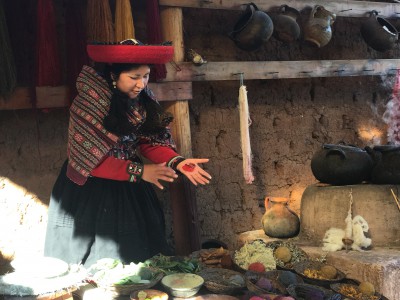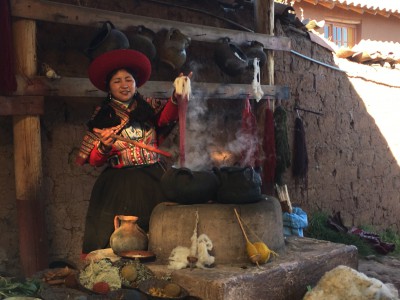 Demonstrating how local plants and resources are used to make they dyes and prepare the Alpaca and Llama wool that are used to weave beautiful sweaters, gloves, blankets and everyday clothing.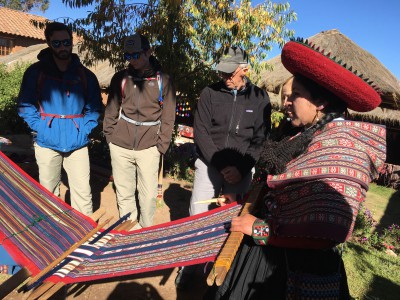 This hole was originally caused by a meteor strike. The Incan people built this site – Moray – into agricultural terraces.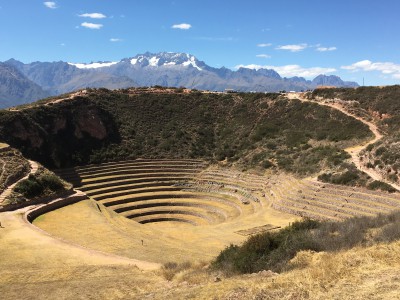 The Maras Salt Farm. Each square plot is tended by a local who prepares the plot, scrapes and separates the dried salt, and packs it for sale and ultimately shipment around the world.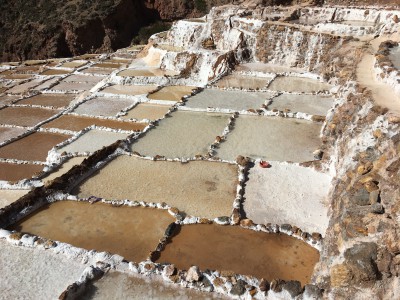 Locals at work on their plot while the dried salt waits to be packed. Everything is done by hand.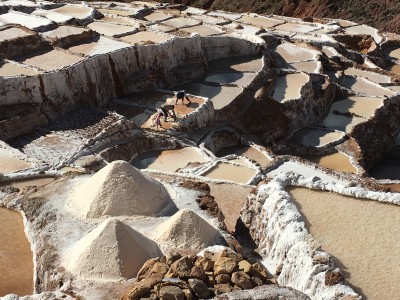 Most homes are still built the old-fashioned way, by making adobe bricks out of the mud. The process takes days but the result lasts for years.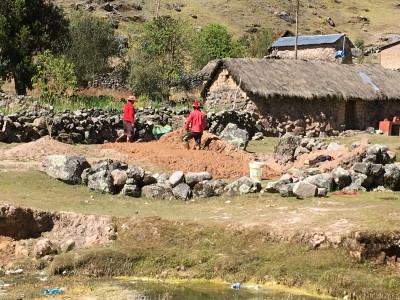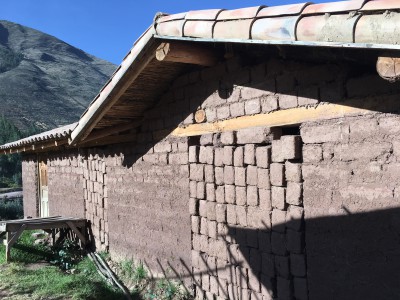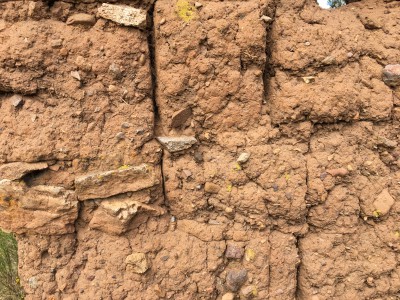 The local plant used to make the rope…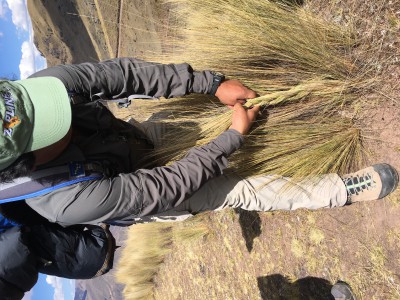 …that is used to hold down the roof.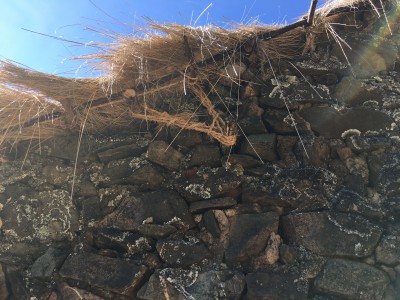 Various types of Quinoa drying as part of the harvest process. The food here is amazing – so fresh and so good!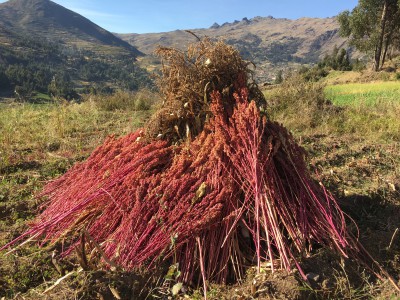 Incan pottery shards can be found on most walks.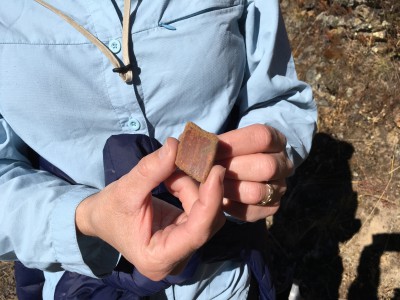 I hope you enjoyed this look at the history and culture of the Sacred Valley. There is so much to discover and explore! If you want to visit Peru yourself please contact me. I will prepare a trip tailored to your wishes. Your guides will be highly experienced professionals who are also local Queuchuans and excited to share their history, knowledge and love of Peru with you.
Contact Lauren Rock 404-372-3403 or
laurenrock@dynamic-escapes.com
Click here to return to my website's "About Me" page
http://dynamic-escapes.com/about.html