My last past focused on the culture to be explored in the Sacred Valley. This one shows just a sample of the magnificent landscapes and scenery that surrounds you as well.
Herds of Alpacas and Llamas abound while glacier covered mountains beckon in the distance.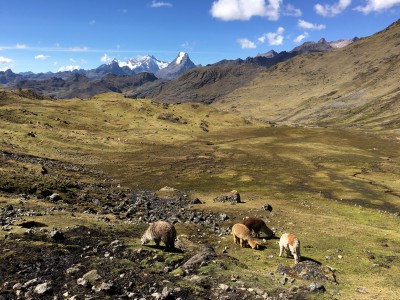 Notice the "emergency donkeys" on the trail. They follow along carrying water, oxygen and a ride to whomever may need it. Happily no one did!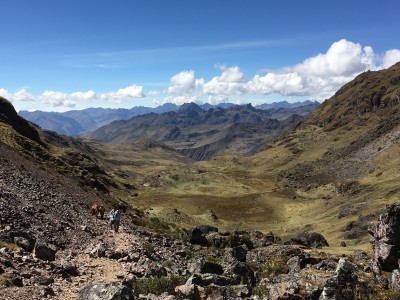 The locals' "backyard". These ladies had laid out their weavings for us to peruse. The other main "industry" is Llama and Alpaca herding, potato growing, and Guinea Pig farming. However most people are living a subsistence lifestyle and do all this for themselves, not for sale to others.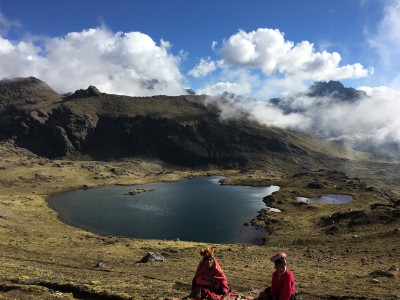 It took us hours to hike from the town up to their home. A walk they take in far less time and make everyday. Including the local children who do so unattended by adults and often in charge of younger siblings.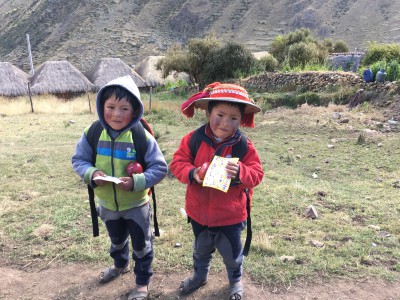 Our guides treated us to a flute serenade to celebrate our getting to the pass at just over 14,000 ft.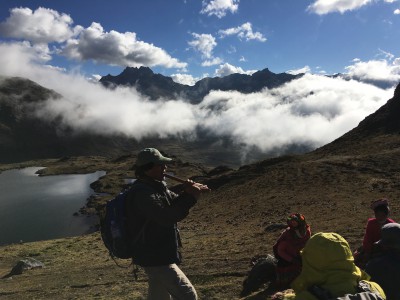 I hope you enjoyed these shots though Peru is a place where pictures really don't do it justice!
Want to visit Peru? Contact me. I will prepare a trip tailored to your wishes.
Experience the culture, history and majesty of the Sacred Valley first hand as you journey to Machu Picchu. Your guides will be highly experienced professionals who are also local Queuchuans and excited to share their history, knowledge and love of Peru with you.
Contact Lauren Rock 404-372-3403 or
laurenrock@dynamic-escapes.com
Click here to return to my website's "About Me" page
http://dynamic-escapes.com/about.html