The Amazon jungle basin is place where pictures and video really do speak louder than words. The videos are too big for the blog, so they are on my Dynamic Escapes Facebook page, visit and have a listen! The pics are here though.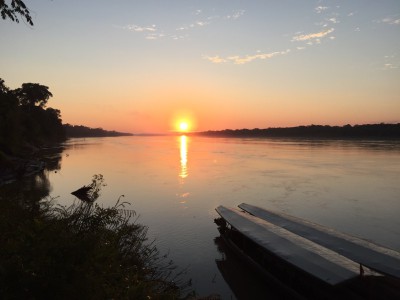 Sunrise over the river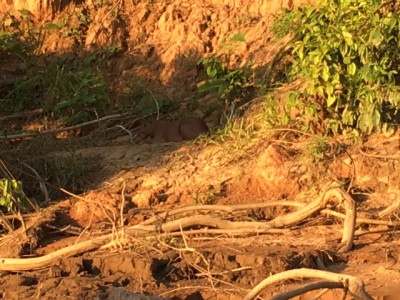 Look in the shadow and you'll see that ROUS (Rodents of Unusual Size) really do exist. This is a Capybara – the largest rodent in the world. She weighs in at around 110 pounds and is the size of a goat.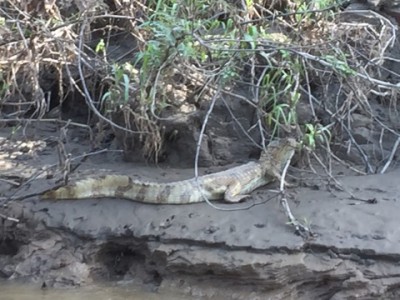 White Caiman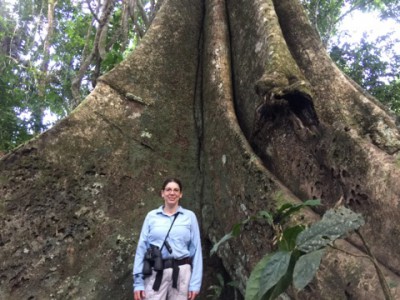 Huge trees

One of the larger Heron varieties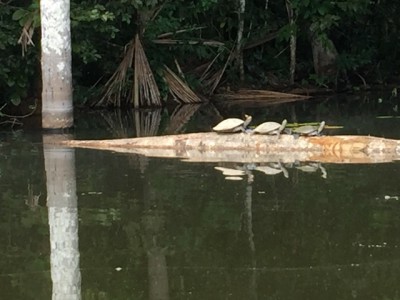 Zoom in on the turtle and you will see a butterfly on it's head. The turtles and butterflies have a symbiotic relationship – the butterfly cleans the turtles eyes and gets salt in return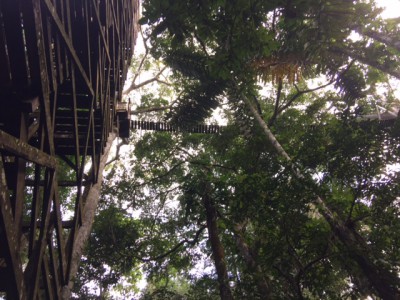 Canopy tower and walkway bridge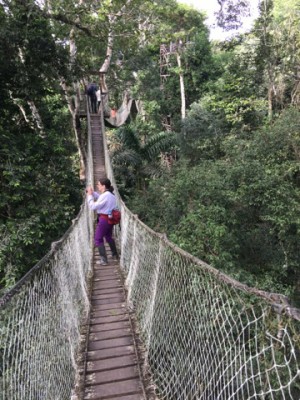 Getting pictures while on a swaying walkway hundreds of feet up is not easy

Land snail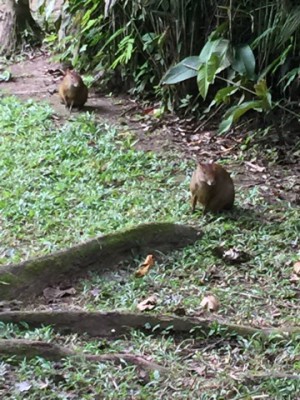 These are Agouti – the size of large rabbits but with deer like hindquarters


Many thanks to Inkaterra Reserva Amazonica for gifting us this lovely cabana, complete with private plunge pool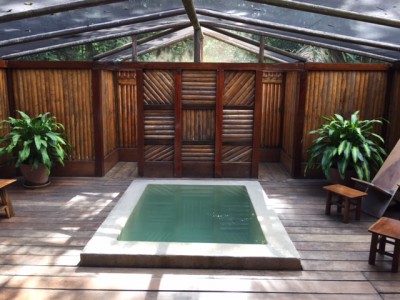 I hope you have enjoyed this snapshot of Peru's Amazon rain forest.
Want to visit Peru? Contact me. I will prepare a trip tailored to your wishes.
Contact Lauren Rock 404-372-3403 or
laurenrock@dynamic-escapes.com
Click here to return to my website's "About Me" page
http://dynamic-escapes.com/about.html