A small fishing village about 3 hours from Lima, Paracas is an up and coming tourist destination. The main attractions are the Islas Ballestros and the Paracas National Reserve.
Islas Ballestros: Nicknamed the "Poor Man's Galapagos " this island chain is rich in birdlife in the THOUSANDS! Circling above, nesting on the cliffs. And yes, you read the headline correctly, there are Penguins.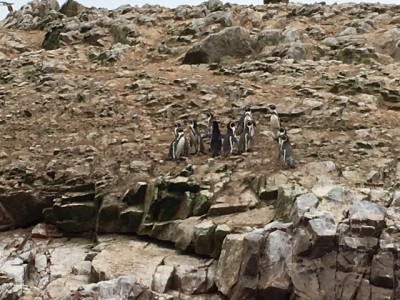 The Humboldt Penguin, found only off the coasts of Peru and Chile.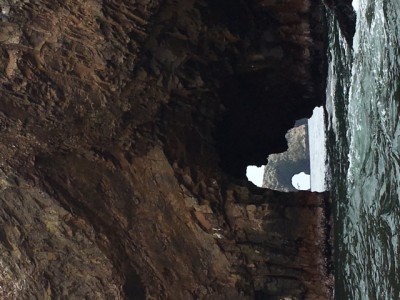 Why must my blog insist on turning some pics sideways?
In addition to the penguins there are Blue Footed Boobys, Peruvian Boobys, Guanay Cormorants, Neotropic cormorants, Red legged Cormorants, Inca Terns, the Tendril, Peruvian Pelicans and sea gulls.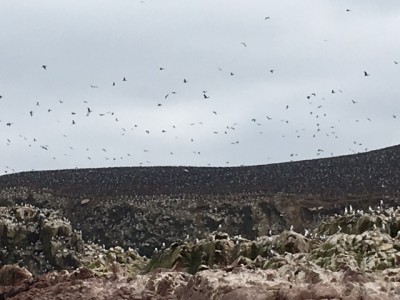 All the white and black specs in the foreground, background and sky are birds.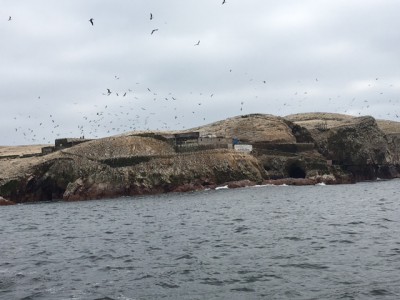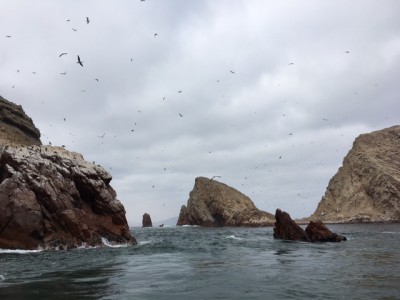 Amidst this amazing array of bird life are giant red spider crabs above the water line.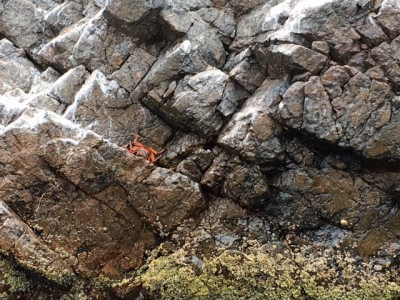 And beautiful star fish below,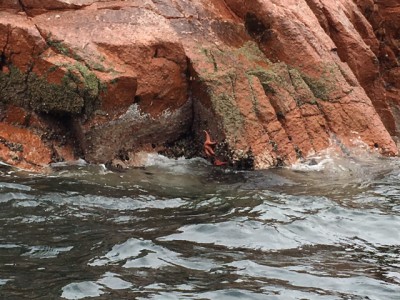 And of course the requisite Sea Lion and Fur Seal. (blending in the with rocks on the lower right).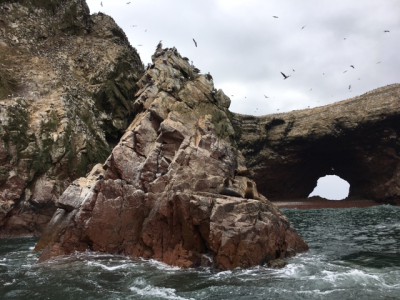 The islands are accessible only by tour boats that make regular visits each morning (only, the PM is way to windy to safely go out). Along the way you get a good view of El Candelabra. (Which is really right side up despite the blog program's insistence!). Carved around 300 years BCE this prehistoric geoglyph can only be seen from the water. It stands about 595 ft. tall and is dug 2 feet deep into the hard sandstone hill (not sand dunes). Theories abound as to who built it and what it represented to them. A sign for seafarers? The Mesoamerican world tree? No one really knows.
Found in the hundreds along the shoreline, these majestic birds are another treat to be had in Paracas. They can be found along the shore line of the Paracas National Preserve: This vast desert abuts the shoreline – those are not sand dunes in the background.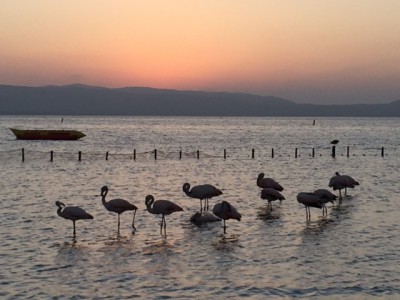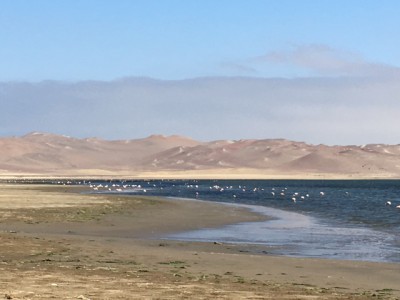 In addition to the sea life at the coast, within the preserve are 300 million year old sea life fossils all over the ground.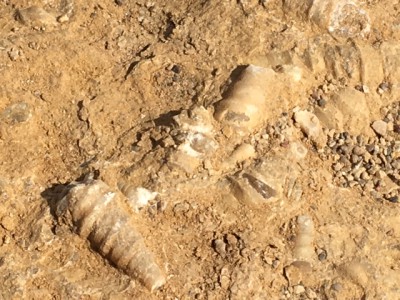 This is true desert, no rain, no sand dunes, no cactus. The area is so unique that NASA used it to train for Mars missions.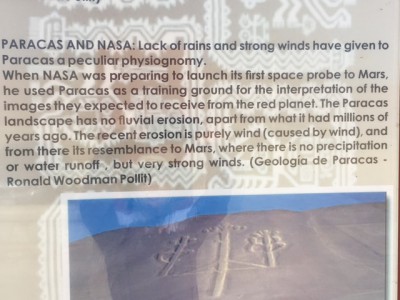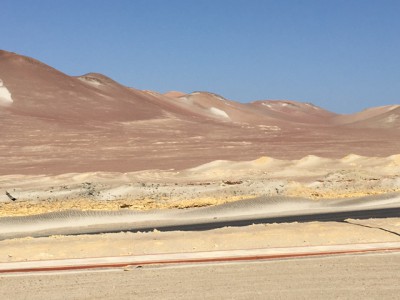 The Preserve boasts dramatic coast line views and cliffs of multiple colors due to the rich Iron content, salt, quartz veins and other minerals that attest to the volcanic history of the area.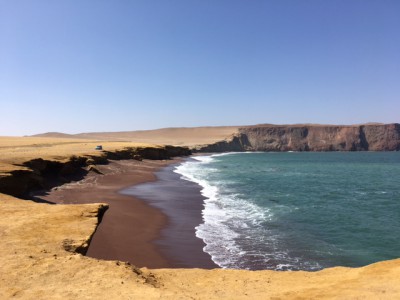 I debated whether to include Paracas, but I am glad I did. The town has a ways to go infrastructure wise but the natural beauty is worth it.
Thanks to the Doubletree Paracas for granting me a travel agent rate that made staying at their beautiful property a reality.
I hope you have enjoyed this snapshot of Paracas and it's environs. Want to visit Peru? Contact me. I will prepare a trip tailored to your wishes.
Contact Lauren Rock 404-372-3403 or
laurenrock@dynamic-escapes.com
Click here to return to my website's "About Me" page
http://dynamic-escapes.com/about.html