The train from Ollantaytambo to Aguas Calientes is a beautiful ride filled with excited passengers all anxious to see the historic sanctuary and UNESCO World Heritage Site, Machu Picchu.
The scenery changes rapidly as you go from the highlands of the Andes and it's glacier topped mountains, to the tropical mountain forest that Machu Picchu sits amongst and towers above.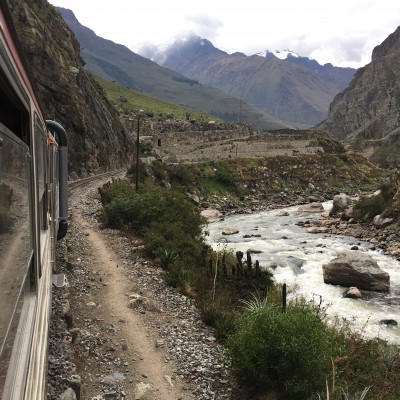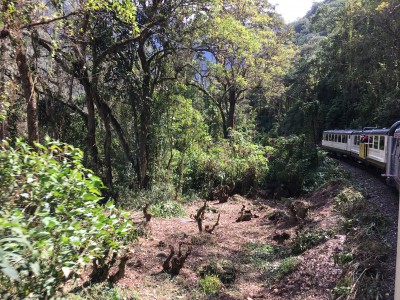 Once arriving to Aguas Calientes (the town at the base of Machu Picchu) you take a bus up to the historic sanctuary.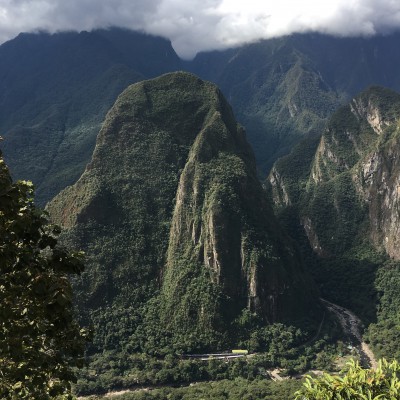 This hillside is across from Machu Picchu and is believed to have ruins underneath its thick jungle canopy. Notice the train station at the bottom of the valley.
Exit the bus, go through the entrance gate, and…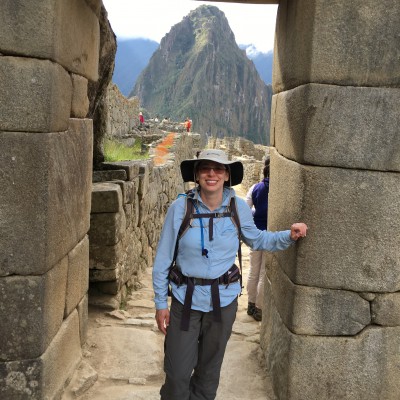 wind through the maze of rocks and ruins…pass the resident llama,


and before you opens the entire site. Far too grand for any one picture to capture.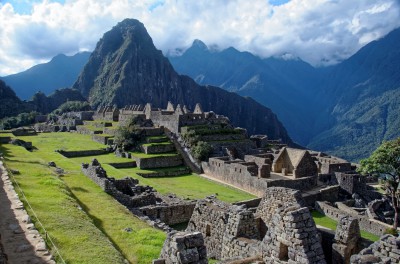 Here is a series of photos of the area. Notice the architecture – all stone, all hand carved. It's just breathtaking what the Incans could envision, plan and create!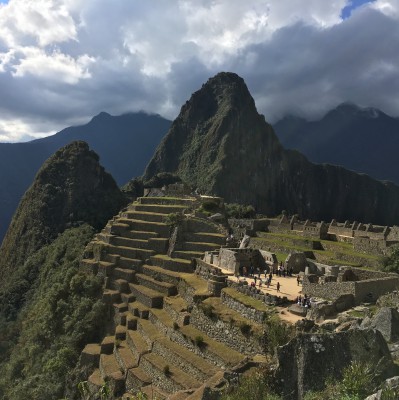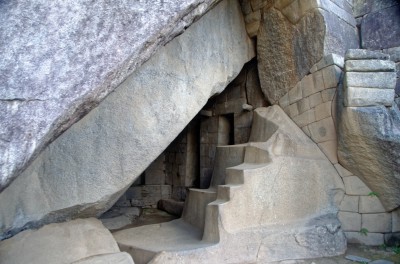 Many people asked, did you climb Hyuana Picchu? Yes, I sure did! Here is my "report" and a few pictures: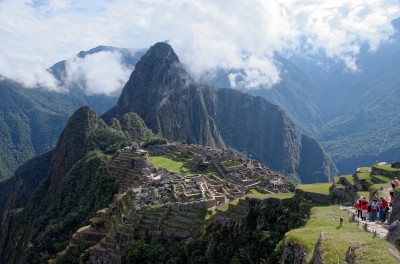 That mountain overlooking the site is Hyuana Picchu and yes, you can climb it. It is reached by a winding trail made up almost exclusively of steps. It's steep but well worth the effort!
Starting out and upwards….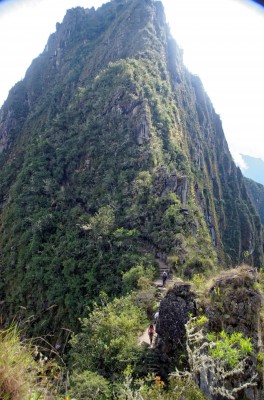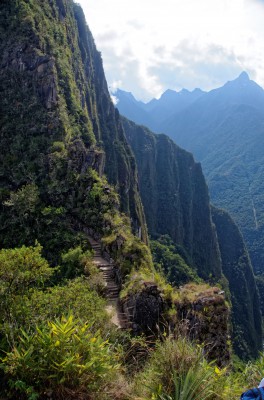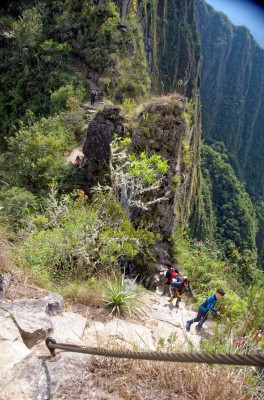 Did I mention that the trail is mostly steps?! 😉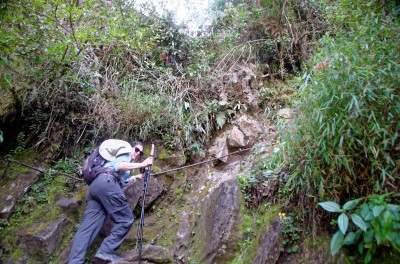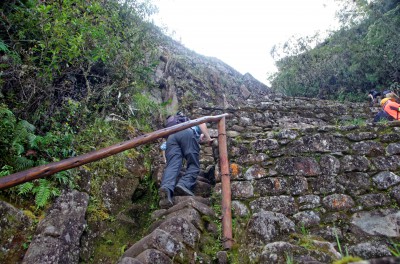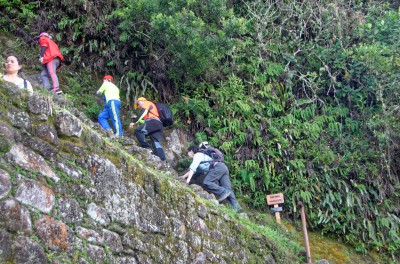 The view from the top looking down over Machu Pichhu and the road you take to reach it.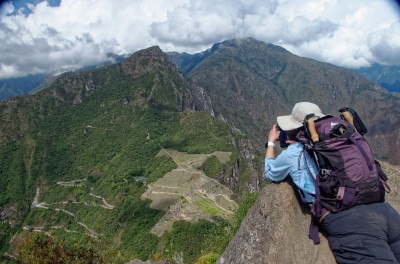 Going down…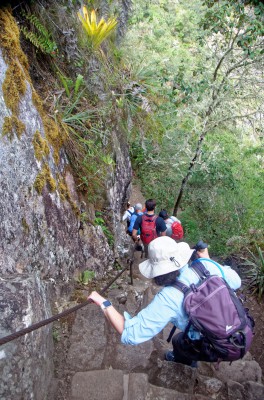 In summary I'd say Hyuana Picchu is worth it if you have the time. You can not do it and see Machu Picchu itself in one day.
You have to be in good shape, bring plenty of water and get tickets months in advance. You are rewarded with a great view and sense of accomplishment. As well as a furthered appreciation for the artistry of the Incan builders.
I hope you have enjoyed this snapshot of Machu Picchu.
Want to visit Peru? Contact me. I will prepare a trip tailored to your wishes.
Experience the culture, history and majesty of the Sacred Valley first hand as you journey to Machu Picchu. Your guides will be highly experienced professionals who are also local Queuchuans and excited to share their history, knowledge and love of Peru with you.
Contact Lauren Rock 404-372-3403 or
laurenrock@dynamic-escapes.com
Click here to return to my website's "About Me" page
http://dynamic-escapes.com/about.html